Create a free account
We ensure your fast and easy partnership with us, so to become a customer of Dexatel, all you need to do is follow these steps:
Create an account on our dashboard: https://dashboard.dexatel.com/register
Alternatively, you can sign in with Google
You will receive an email with further instructions
Open the provided email and select the provided link.
After verifying your email address, you should input a valid phone number in order to receive the code.
The code will be sent to the provided phone number via an SMS.
Input the received code in the blank space and press "Submit".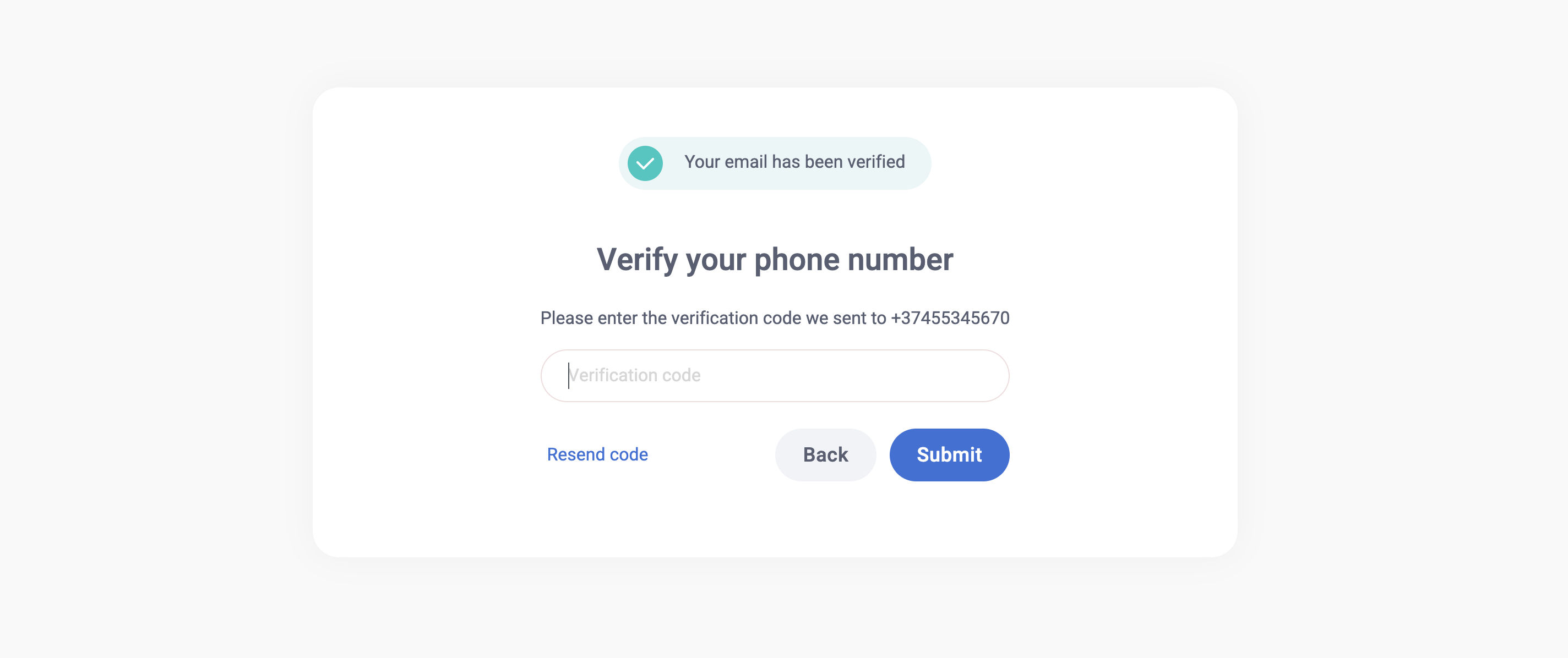 You can submit your company details after verifying your phone number. Fill in the details of your company and a sample of your SMS that you plan on sending and press "Submit":
The security of our customers is of utmost importance for us, as we take all measures necessary to ensure that we are the best choice for you as a Cloud Communications provider. You will receive an email verifying that we have received your information and we are in the process of approving your application.
Your application will be reviewed within 30 minutes during business days.
After approval, you will receive an email confirmation.
Press "login now" which will direct you to the dashboard and you can input your confirmed credentials:
Please note that we provide a free trial to all our new confirmed customers, so upon confirmation your total balance will be an equivalent of 10 cents that you can use as practice to send 5 to 6 messages worldwide. The amount will be automatically added to your balance.
Now, the time has come to register for a Sender ID, the purpose of which is to ensure that our clients and the clients of our clients are protected. You can register it, with the following steps:
Go to Settings
Select Sender Name
Go to Registration
Fill in all the blank fields and select Apply:
The sender name provided will be processed within 24hours.
In the meantime we provide a testing option that you can proceed with yourself to get the gist of how to use it. You can proceed with the following steps:
Go to send a test message
Fill in the blank fields and press Send*
Keep in mind that the test trial is a paid option, so the amount (price depends on the destination country) will be taken from your balance upon delivery.
Once the sender name is approved you will receive confirmation notification via email and the status will become Approved:
Top Up Your Balance
Go to "Top up" to add your balance. The minimum balance is 15USD.
We accept the following payment methods:
To check the price of a Destination country for an SMS, check here: https://dexatel.com/pricing/
We are constantly adding new payment methods to make the transactions easier and faster for you.
Stand by for Freeze Balance
The process will be completed within 8 hours (regarding your time zone) and is performed once with each new payment source to ensure the payment is legitimate. After confirmation, the amount is added to your balance.
Add Contacts
You can either add contacts one by one or export them from a file. Follow these steps: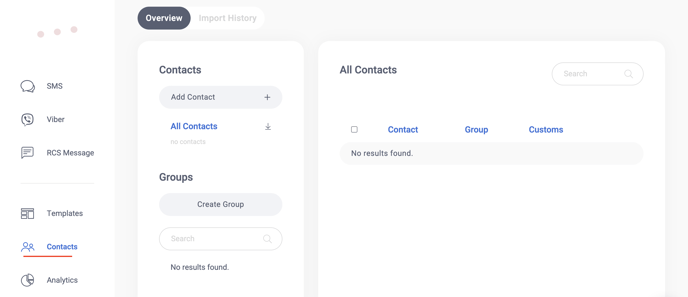 Go to "Contacts"
Select "Add Contacts"
Select "Single Contact"
Fill in the blanks
Upload Contacts
To upload contact, follow these steps:
Go to "Contacts"
Select Add Contacts"
Select " Import List"
Select "Choose file"
Input file and fill in the blanks
Go to a section of a message desired:
SMS
Viber (Application Need)
RCS
Start Sending
You are able to select and send any type of message you want, as soon as you top up your balance.