Create a Free Account
We ensure your fast and easy partnership with us, so to become a customer of Dexatel, all you need to do is follow these steps:
Create an account on our dashboard: https://dashboard.dexatel.com/register
Alternatively, you can sign in with Google
Top Up Your Balance
Go to "Top up" to add your balance. The minimum balance is 15USD.
We accept the following payment methods:
To check the price of a Destination country for an SMS, check here: https://dexatel.com/pricing/
We are constantly adding new payment methods to make the transactions easier and faster for you.
Stand by for Freeze Balance
The process will be completed within 8 hours (regarding your time zone) and is performed once with each new payment source to ensure the payment is legitimate. After confirmation, the amount is added to your balance.
Add Contacts
You can either add contacts one by one or export them from a file. Follow these steps: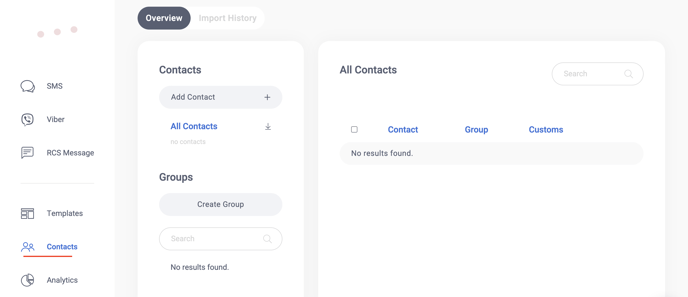 Go to "Contacts"
Select "Add Contacts"
Select "Single Contact"
Fill in the blanks
Upload Contacts
To upload contact, follow these steps:
Go to "Contacts"
Select Add Contacts"
Select " Import List"
Select "Choose file"
Input file and fill in the blanks
Go to a section of a message desired:
SMS
Viber (Application Need)
RCS
Start Sending
You are able to select and send any type of message you want, as soon as you top up your balance.